Let me ask you a question …
Are you like anyone else? Of course not. You're you.
The big dreams and little oddities. The wicked wishes. The things you love. The things you hate. The fascinations, obligations and inspirations. It's all you.
And you know what? It's pretty flying fantastic.
So come fly the way you like – with the most helpful private jet company in the world. It's all part of the JoinJet Experience.
Kristoffer Sundberg
CEO at JoinJet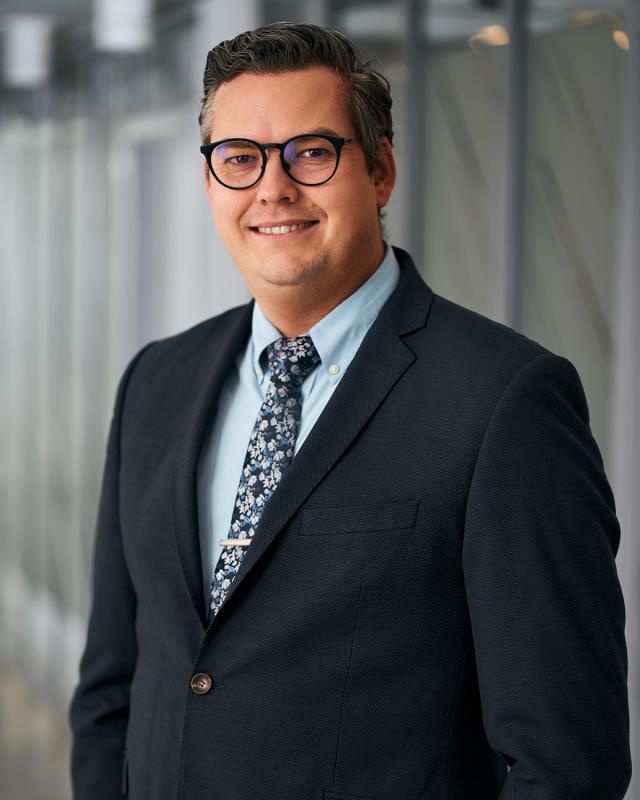 Stop worrying about queues, check-in troubles
and lost luggage – and start flying the way you like
with our jet aircrafts
A flight of freedom
You will feel it from the very first moment.
The pilots welcome you by name. Everything is ready.
Have a glass of champagne if you like, while we load your luggage.
Get on board – and enjoy a pleasant flight experience with attentive and personal service.
Before you know it, we're at your destination – ready to reach new goals.
How does it sound?
Why do people choose to fly with us?
We're
Specialists
Tailoring flights is what we do. Every single day. Simply put, we were born to fly – and we're pretty good at it.
We're
We're friendly
People like to travel with us because we are friendly and smiling, and we treat everybody with respect – always. It might sound simple but being nice never goes out of style.
We're
We're collaborative
We are here to make life easy for people. To do this, being collaborative is crucial. With a can-do attitude, we always strive to find a solution together with you.
We're
We're challengers
We like to challenge ourselves and the market. Each and every flight should be better than the last.
We're
We're personal
Nothing beats a personal relationship. That's why we don't hide behind company jargon and processes. Instead, we show up as people – on the ground and in the air – offering you an attentive and pleasant flight experience.
The JoinJet Experience is all about enjoying
a flexible, comfortable and cost-effective flight.
Are you ready for take-off?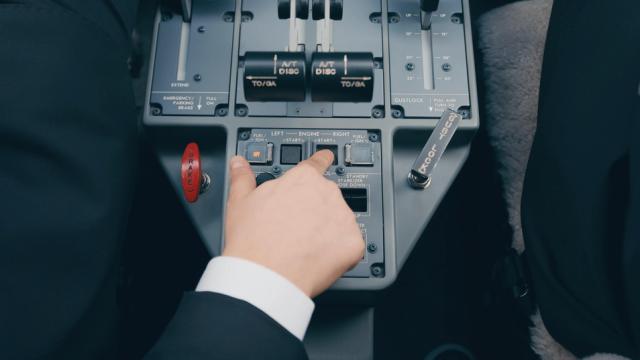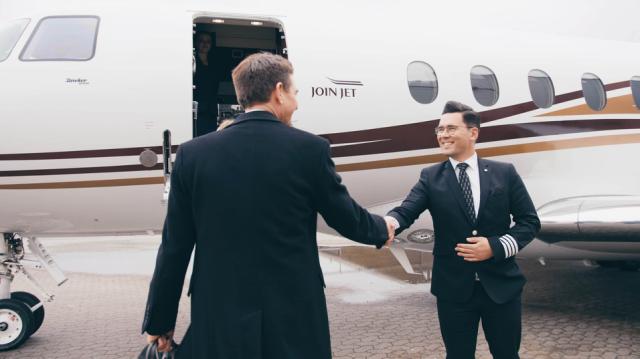 Enjoy safe travels
Your safety is our number one priority. That is why we operate according to the highest safety standards. Here are a few of the things we do to ensure safe travels:
Our pilots and crew train on the most up-to-date and modern flight simulators around the world and encounter all possible scenarios.


We are continually being reviewed and approved by the relevant aviation authorities


Our aircraft are equipped with the best safety systems available. They have the newest versions of navigation, traffic avoidance and terrain proximity systems.
Here, you can fly the way you like.
No matter whether you fancy champagne
or crave rye bread.
Owning a private jet is the ultimate experience
Chartering a private jet is fantastic. Now think about owning one yourself. Not bad, right? We sell shares of aircrafts to people who seek the ultimate freedom. To ease your mind, we also manage the aircrafts, so they are ready to fly you wherever you like. Whenever you like.
Booking
Ready to fly a private jet in style?
Please feel free to contact us if you like the idea of flying with us. Just tell us what you need – then we'll take care of the rest.